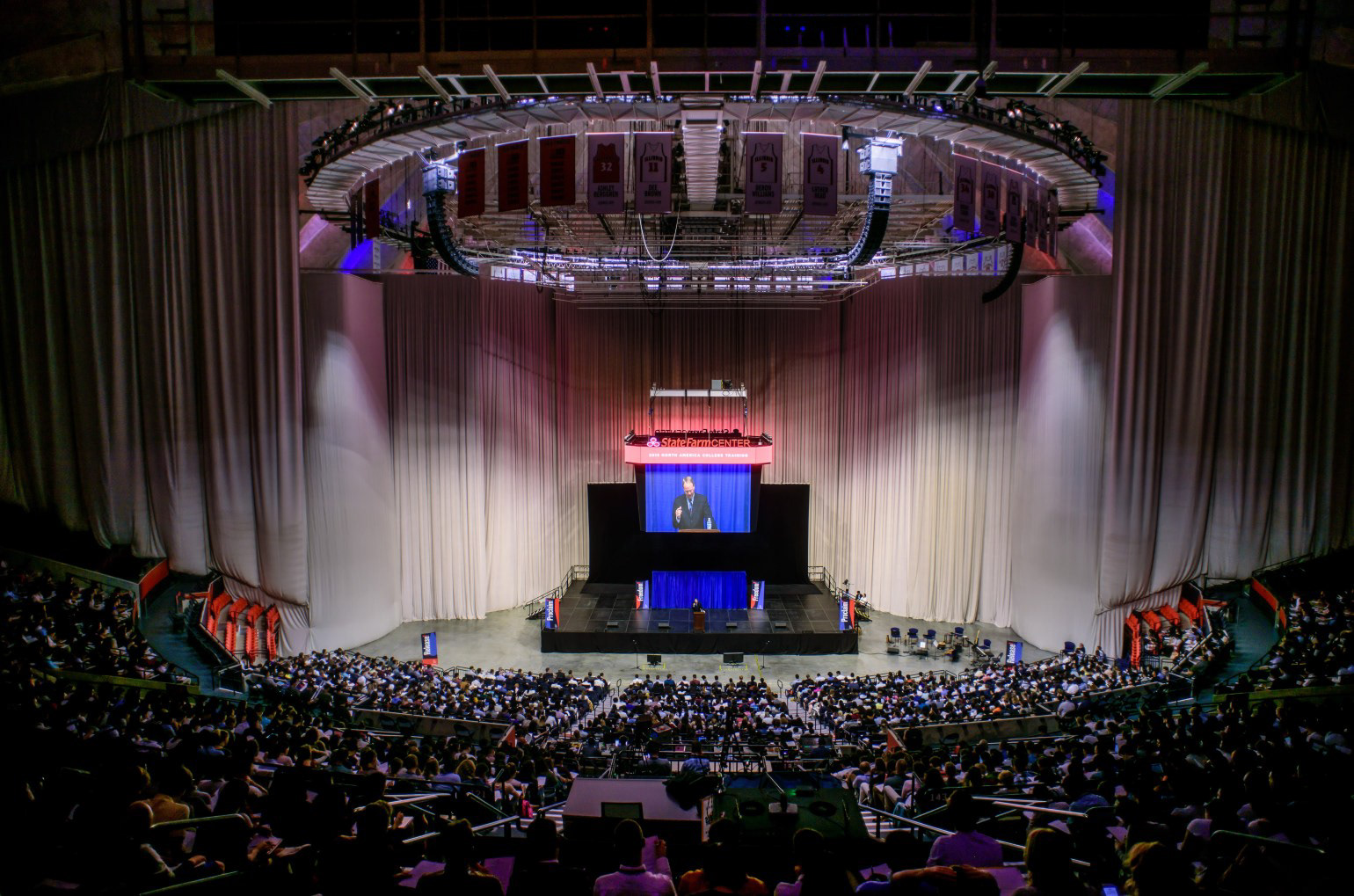 This week-long conference took place at the University of Illinois at Urbana-Champaign in July 2019 with nearly 3,000 college students from around the world. Garron oversaw all the technical elements of the conference and managed a crew of 20 people. 
The conference took place across 4 venues with 500-800 attendees and the university's State Farm Center served as the 5th venue where all attendees could gather each evening. Garron coordinated with each venue's director and built-out full AV packages for each venue. In the small town of Champaign, IL, Garron managed to drain the inventory of all the local AV rental houses.
At State Farm Center, the technical setup included a live 12-piece band, 3-camera live broadcast setup with a massive LED video board, simultaneous live translation of the session into Spanish and Portuguese, and multiple live on-stage video monitors.